Labeling Tools For Your Trade
Label Quest is a value added reseller of printers, applicators, labels, tags, sleeves, ribbons, software, and accessories. We provide stock and custom labels for you current company needs. Label Quest has black and color (CYMK) capabilities with many material and adhesive options for any kind of environment, as well as custom shrink sleeves and bands.
"An industry leader in providing cost effective, labeling solutions in a wide variety of markets."
With over 30 years of experience in the labeling and packaging industry, Label Quest is a leader in providing cost effective printing, labeling, and software solutions for a wide variety of markets. When Label Quest evaluates your application, the goal is to lower your total costs of packaging your products.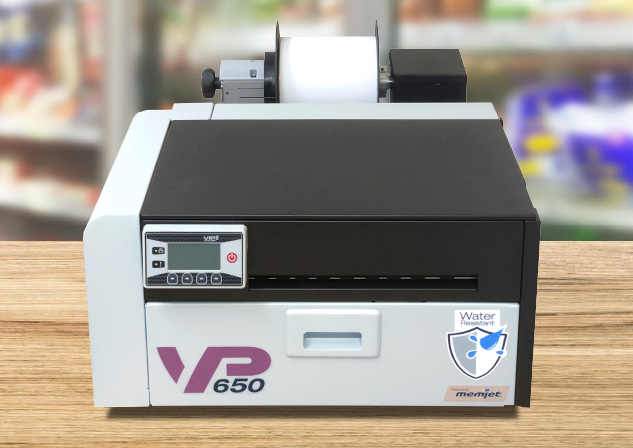 Introducing the VP650: the Ultimate Color Label Printer in Performance and Price! Combining the improved water-resistance of the VP750 and the competitive pricing of the VP600, the VP650 is the go-to printer that can scale along with any growing business! The VP650 will debut in Europe in March
Read More »
"We're super excited to be working with Label Quest and have nothing but good things to say. Barb and Gary are very responsive, the crew provides timely results and the labels look fantastic!"
Green Mountain Organic Creamery
Gary at Label Quest helped us with getting last minuet stickers for our ginger ale when we had a mistake that needed to be covered. His knowledge of what types of materials would hold up to the rigors of production, and in the hands of the consumer were spot on. His quotes were competitive, but mostly Gary is a good person, and works with attention to detail and fast turnarounds. We will be moving our other labeling needs to Label Quest.
1207 Pond Road, N. Ferrisburgh, VT 05473
(802) 643-2100 or (585) 393-1552 | (585) 703-9637 cell | (800) 583-2106 fax
Copyright © Label Quest LLC. All Rights Reserved.