HC8XL Easy Labeler – Label Applicator Machine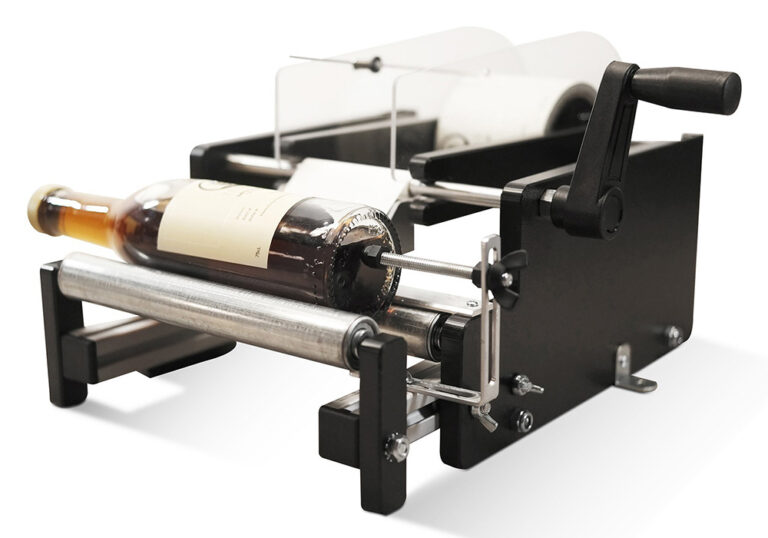 The Easy Labeler applies labels quickly, accurately, and easily, giving you a product to be proud of. We will build you the best machine possible, providing exceptional customer service before and after your purchase. Saving you time and earning you sales, the Easy Labeler is part of the foundation of your successful business.
The HC8XL has a special weighted roller. This adjustable roller is designed to sit atop the container. This allows the WR5 to label very small containers. Without the roller, when a label first contacts small or very light containers it can push them out of alignment. The weighted roller eliminates this issue and allows smooth and accurate application of the label on small and light containers.
This model will accommodate containers from 0.5 to 8 inches in diameter. The vertical height of the label should not exceed 7 inches.
The label roll should not exceed 8 inches in diameter, however all our models can be built to accommodate label rolls of much greater diameter at a cost of $29. 
We offer free custom adapters for containers with insets, lips, or other small deviations from a cylindrical shape. Contact us via email, with your container information, for more information and to order.
Front/Back Label Indicator available upon request, free of charge.
The HC8XL weighs approximately 8 pounds and, with label roll installed, measures 12″ x 10″ by 8" tall. This model is shipped in a carton that measures 14 x 12 x 6.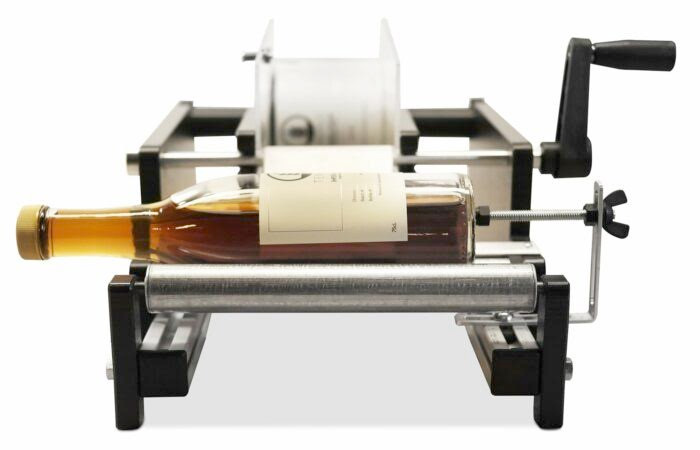 Recommended Labeling Applications
Cartons, trays, cans, canisters, bottles, pallets, barrels, and more
Various industries, particularly pharma/medical, food, personal care, chemical, logistics/warehouse, building materials
Decorative, informative, and branding labels
Combine extreme robustness with high-performance
Configured for demanding performance in continuous operation, 24 hours a day, 7 days a week
Modular concept for easy integration into a unit in your existing system in exchange for another
Features bottom, side, and top labeling with three different fixing options
Dispensing edge can be rotated 90 degrees for even greater flexibility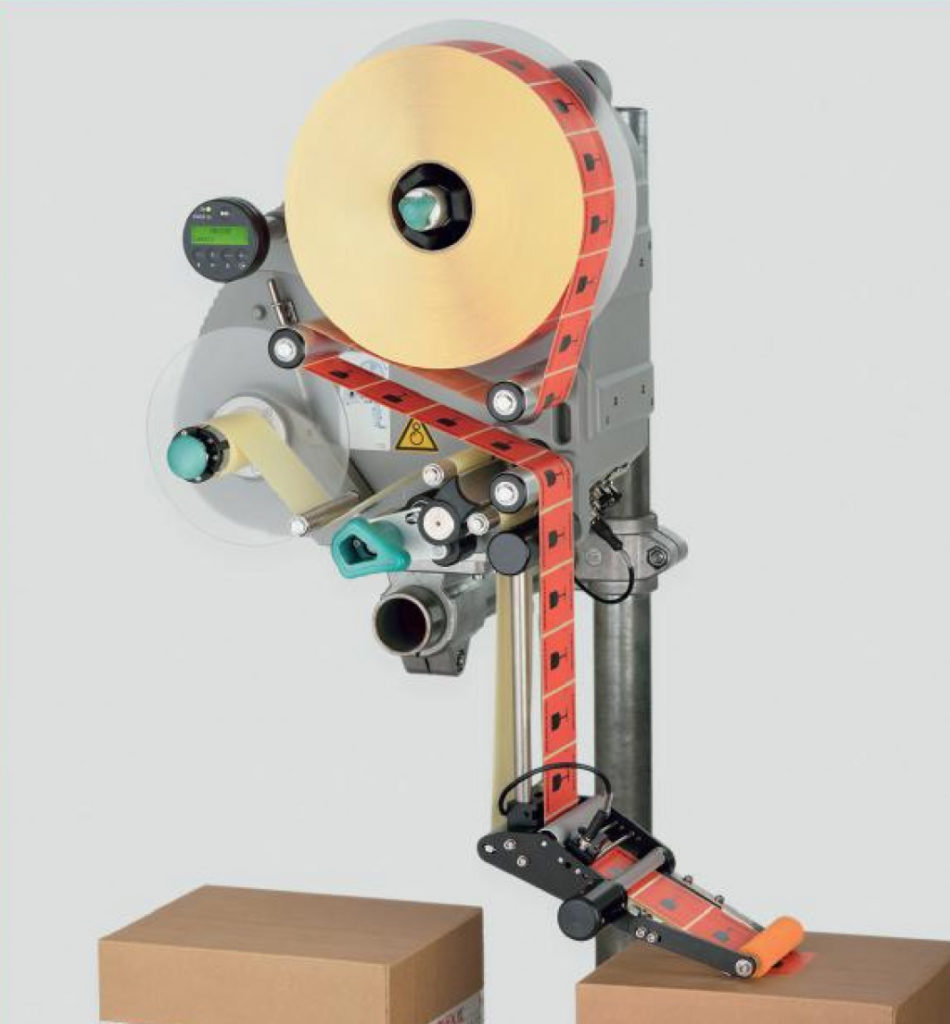 1207 Pond Road, North Ferrisburgh, VT 05473
(802) 643-2100 or (585) 393-1552 | (585) 703-9637 cell | (800) 583-2106 fax
Copyright © Label Quest LLC. All Rights Reserved.